At a closer look, Twitter seems a mere waste of time.
While smoking 10 cigarettes a day, you waste both money and health. The time and money invested in smoking could be used for running and exercising. Money is saved, and health is restored.
An ugly comparison with Twitter. These days bloggers are compelled to use Twitter in order not to be left behind. It's a tag above their head saying "I'm writing on Twitter right now". It could easily become an unbreakable loop.
I noticed people brag themselves with meaningless metrics such as "Twitter followers". I noticed people following other people based on number of followers.
Twitter is quantity, not quality. I could call Twitter an "immature adolescent plaything".
There's an egomaniac making a lot of noise over there, a drama queen behind you, someone boasting about business to a large group of people they just met and someone else having a noisy emotional meltdown in the doorway. That's what Twitter can be like. (ZDNET)
I'll still be on Twitter, the only difference is that it's going to be automatic. I'm using a plugin to post both to the blog and Twitter.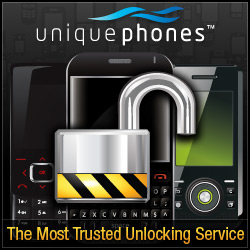 Recent posts

Most commented posts from 2010

Most commented posts from 2009

Most commented posts from 2008

Most commented posts from 2007

Categories




Latest on the forums!
Categories: 3D, AdSense, Blogging, Branding, Featured, General, Google, Graphics, Interviews, JavaScript, jQuery, Marketing, Microsoft, MSN, Organizer, PHP, Programming, Resources, Reviews, SEO, Social Networking, Speedlinking, Themes, Web, Windows 7, Windows Mobile, WordPress, Yahoo, Home
Whiskey Air 2.1 theme created by Butterfly Media Romania. Going for HTML5. Built on Windows 7.
Loaded in 0.768 seconds using 98 queries and 10 bottles of whiskey.
Tots2Teens | Cariera Piatra Constanta | Verighete